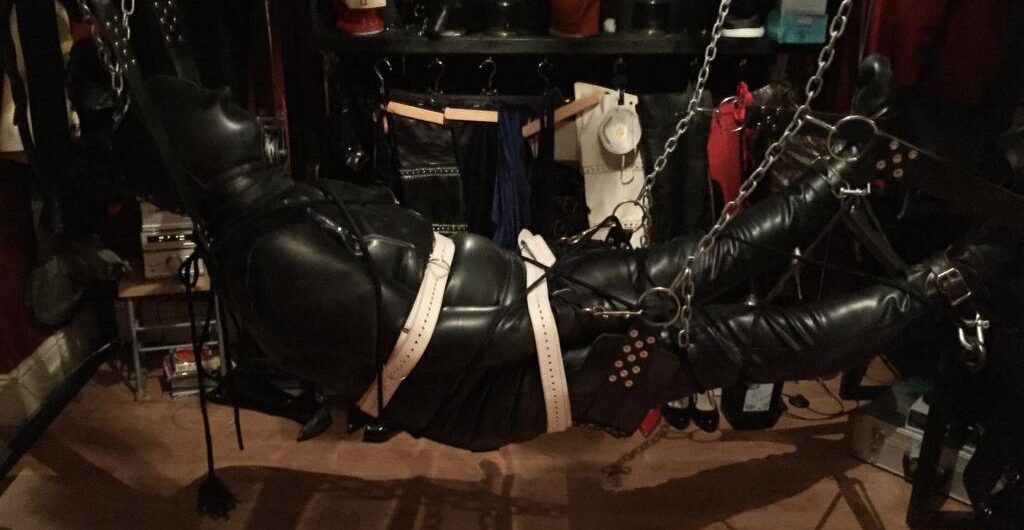 I arrived for my first of many sessions I have had with Mistress Ronelle feeling nervous and apprehensive. However, she immediately made me feel at ease by taking the time to first of all show me around her impressive dungeon and its fine array of equipment. I know some mistresses prefer a domestic setting to deliver their sessions, but for me part of the session is the atmosphere and ambience and Mistress Ronelle's set up is as good as anyone's.
We then had a relaxed chat about what I was hoping to achieve, my limits and how far I would like to be pushed. Once everything was understood she went off and changed, shortly followed by the commencement of the session. Mistress Ronelle utilises her skills and experience to the fullest and has a brilliant understanding of what makes someone tick and knows someone's limits without need of safe-words, although she does provide one if needed.
Mistress Ronelle is very open-minded and isn't shocked or opinionated with any particular request and is easy to talk to. None of my sessions with Mistress Ronelle have been rushed and she is very generous with her time. So, if you're looking for an understanding mistress with top-rate facilities and someone that is non-judgmental you only have to give Mistress Ronelle a call and get booked in.
Steve